Zero Latency free-roam VR arena opens at Galaxy Macau Casino (2018/07/03)
The virtual reality manufacturer Zero Latency has partnered with operator Tomorrow Entertainment to create a free-roam VR site in Macau. This two companies first teamed up to start a site in Singapore last year. This arena marks Zero Latency's 19th site worldwide. The 200sq.m arena has no physical walls and allows up to eight players to roam and explore the environment and communicate with other players who appear as avatars in their individual headsets.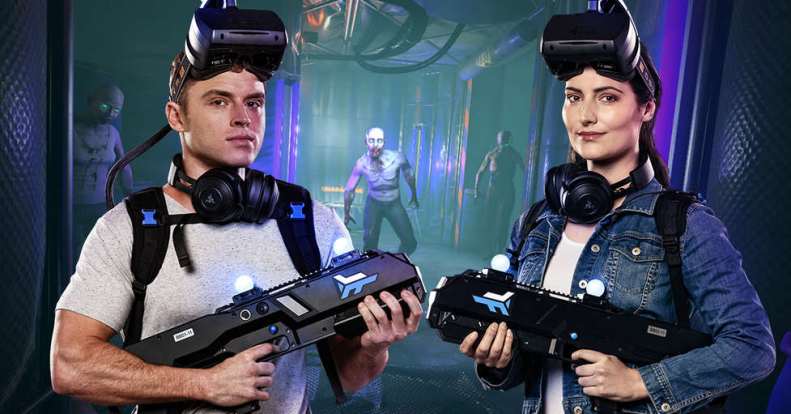 "Outbreak Origins"mutliplayer VR game by Zero Latency.
Zero Latency's CEO, Tim Ruse, said: "Visitors to Macau are looking for the latest and greatest. Zero latency is a perfect fit for the market given the region's hunger for new technology and entertainment."