The 12th GTI Asia China Expo 2020 ended successfully on September 11. Guangzhou Superwing Animation Technology Co., Ltd. (Superwing) made remarkable achievements at the expo, and launched 7 new products, all of which are star equipment in the future venues. The seven new products were Ice Walker (water shooter), Blue Spaceship (gift machine), Hoop Shot (basketball machine), Fair Baby (gift machine), Safari Kingdom (redemption machine), Catching Crocodiles (redemption machine), and Slide Up (redemption machine). This different series of new products were launched at the same time, are suitable for all types of venues, and they are big money makers! The following is a brief introduction of the new products to share with global manufacturers.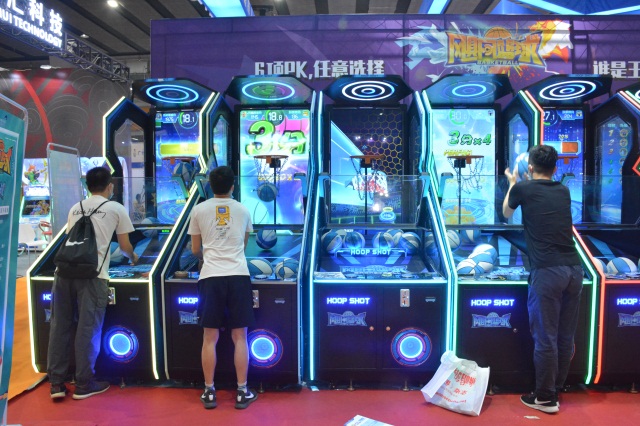 Hoop Shot: It is a cool fully transparent charming blue basketball machine theme utilizing space science. Hoop Shot features intelligent linkage lighting, and a 65-inch large screen, which is highly technological. This is the world's first parallel optical sensor independently developed by Superwing. It realizes the calculation of shooting rate, recognition of 2-point and 3-point goals, and independent calculation for each level, which is different from the traditional gameplay. It boasts a fast PK mode, making it more interactive. Superwing accurately grasps the preferences of players, and creates a precedent in the industry.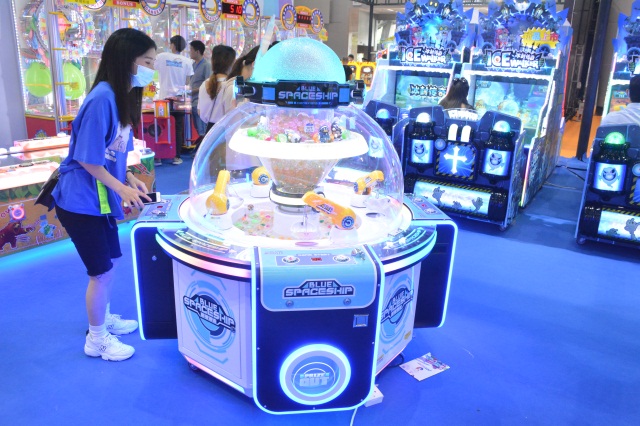 Blue Spaceship: It is based on the theme of the universe and planets, with colorful and dazzling lights. It has an automatic water replenishment function to keep the water in the basin at a full level with the disinfection and sterilization function to ensure the safety of the water. Automatically replenishes gifts through gift induction and no need to add gifts manually for one month. The transparent cover is intelligent with automatic lifting, which is convenient and quick to maintain and use.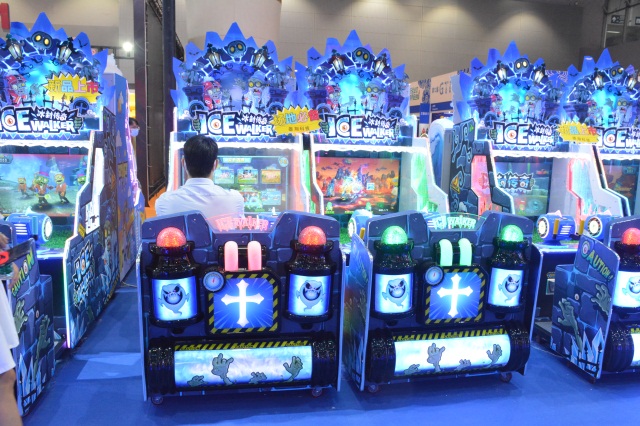 Ice Walker: It is among the generation of classics with a legendary achievement, featuring six classic levels and two new levels, which has kept revenue growing. It is equipped with an internal circulating water system and low water level automatic alarm. After adding water once, you don't need to add water again for two months. Super water cannon special effect and ice water mist special effect bring you a different water shooting experience.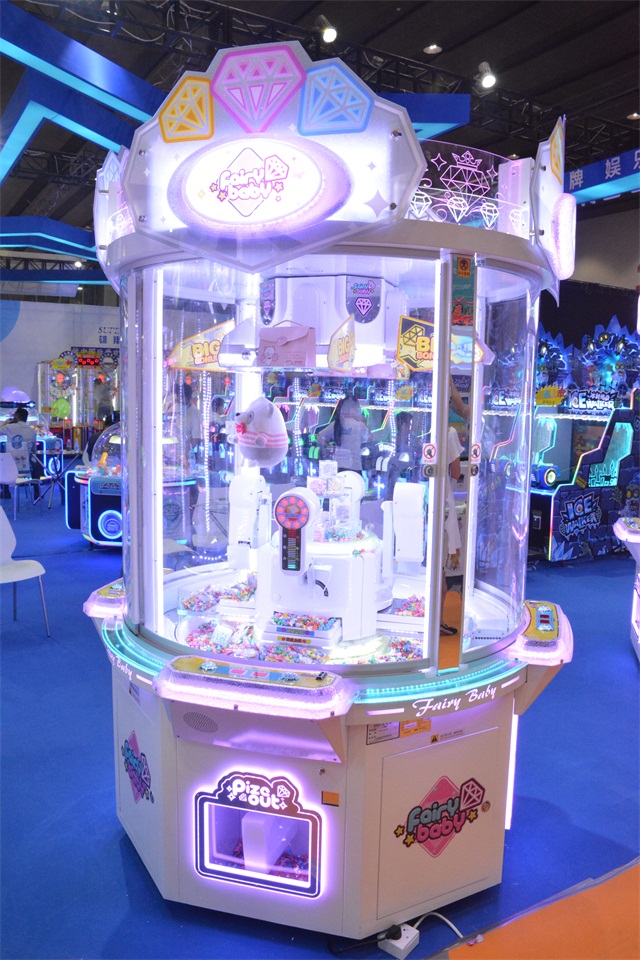 Fair Baby: With more lucky draws and step accumulation, it features various gameplays of BONUS, with larger space, gift storage and more gifts. Rotating the big prize storage rack, it not only can show the gift, but also send out prizes many times. Operators do not need to fill the gifts frequently. Natural probability which triggers the lottery and the win probability and difficulties of drawing the number of steps are adjustable.


Safari Kingdom: Jungle-theme appearance, striking meat-shape console, 65-inch 6-player hunting strategy game machine. 5 big scenes, 6 super player characters, lots of prehistoric animals. 5 big Boss, exquisite special effects, and lots of fun.


Catching Crocodiles: 4-player parent-child interactive game, exciting and enjoyable, crazy hitting. Simple gameplay, abundant games. Multi-point infrared touch screen. Crocodiles can glow and blink, which is vivid and attractive.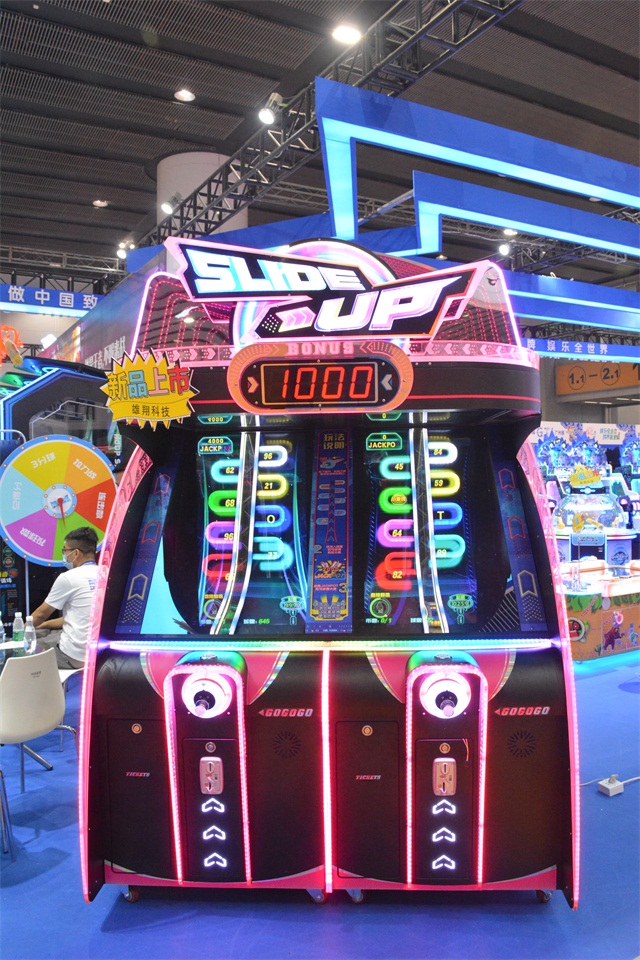 Slide Up: A popular classic pinball machine with ball-pushing gameplay. It features the new holographic 3D picture, a combination of virtuality and reality, enhancing players' VR interactive experience. Cumulative score prize pool for 2-player networking, more intuitive and easier for players to win. 6 different small games to increase the chance of winning the tickets with endless fun.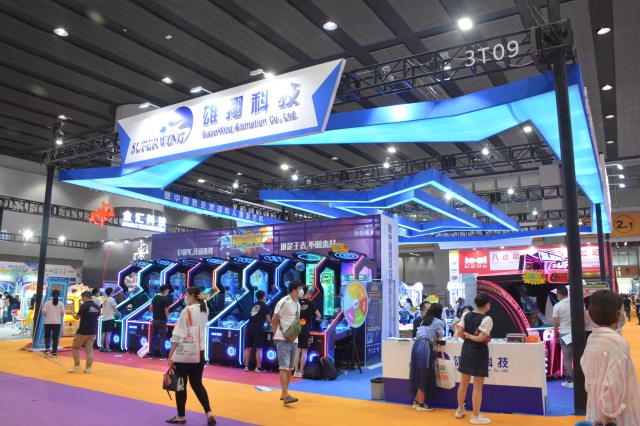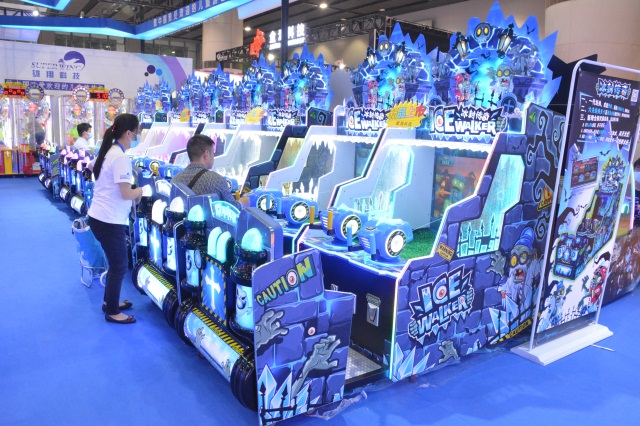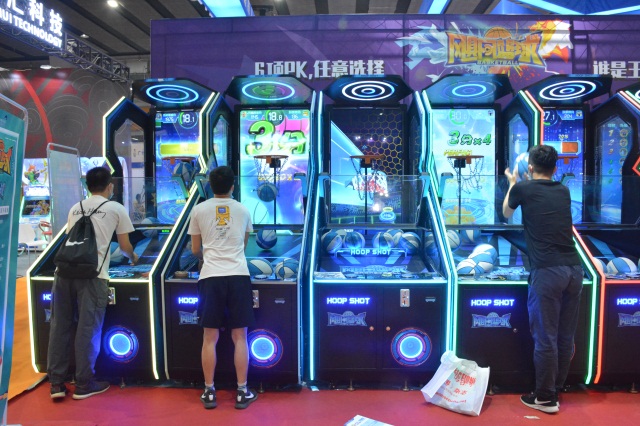 In addition, Superwing held the Hoop Shot PK game at the GTI Asia China Expo. The rules of the game are designed according to the first fast PK function mode of Hoop Shot. Through simple games/activities, it can attract players to experience and quickly carry out multiple rounds of competition. Therefore, average players can also participate in the competition, which is no longer the world of professional players, bringing more joy to players! Superwing is grateful to new and regular customers for their long-term expectation and trust. At this moment, we are in the same boat with our customers and band together to survive the epidemic, as well as working together towards a better tomorrow for China and the rest of the world! (2020/09, 190G)